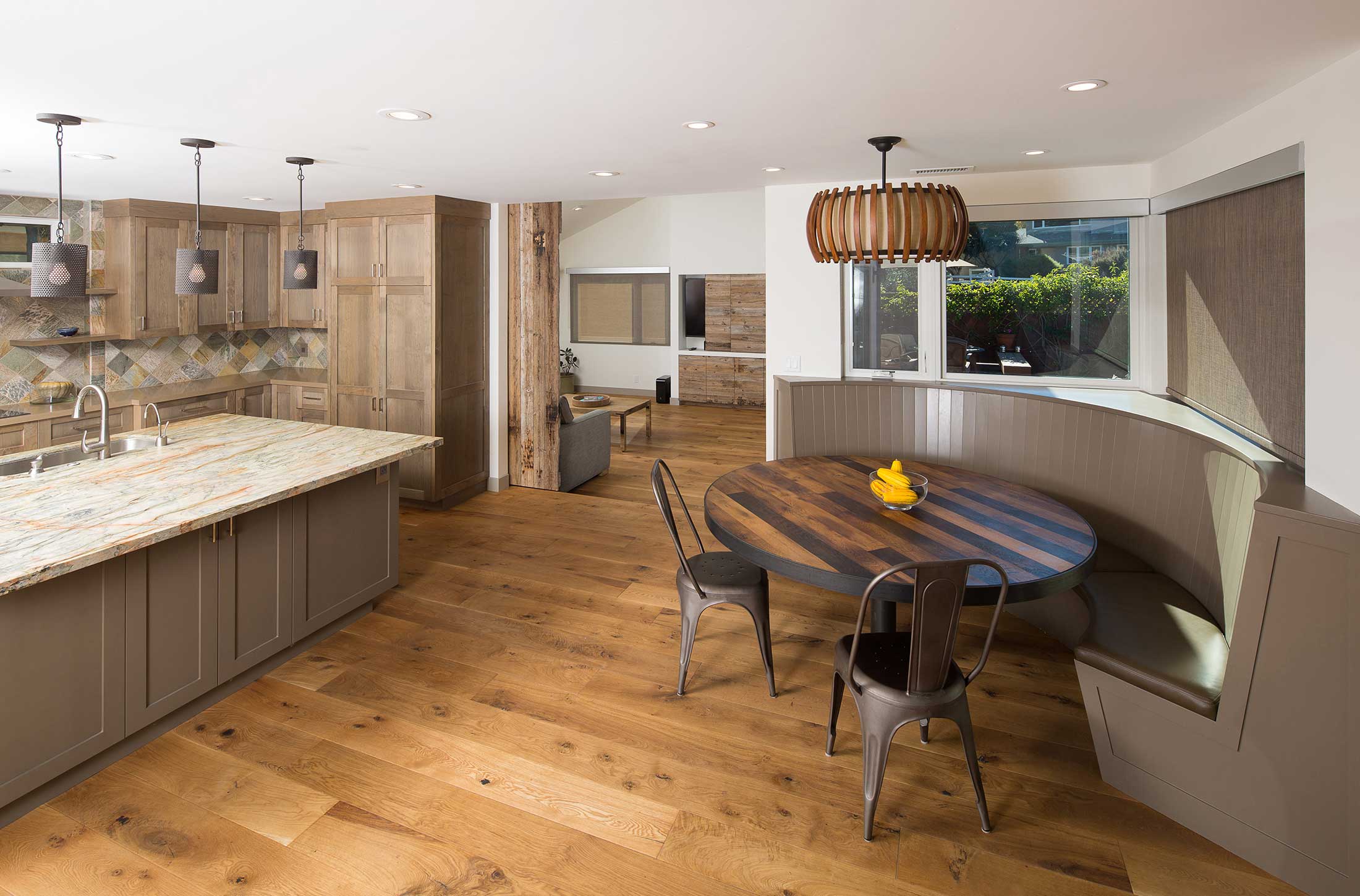 An early 1980s built home with small rooms and divided living space transforms into a contemporary Central Coast Farmhouse with vaulted ceilings that create favorite places for family and friends to gather. This project highlights how our skilled team of craftsmen at Holland & Knapp Construction can dial in the needs and style desires for a client by creating custom furnishing solutions.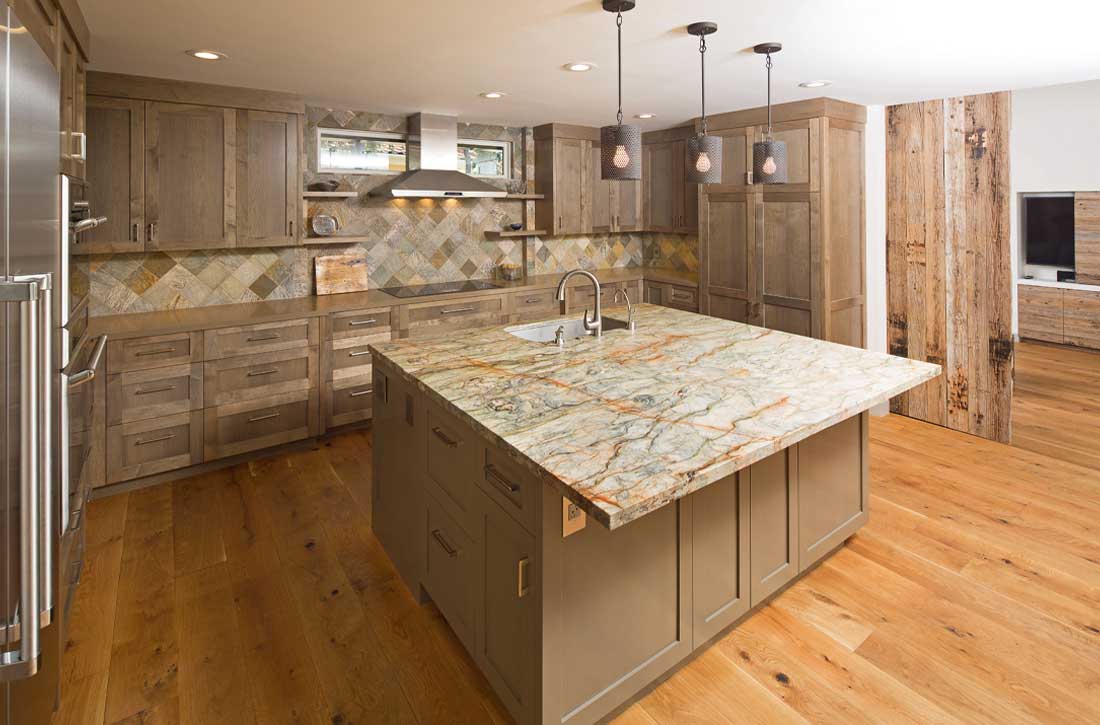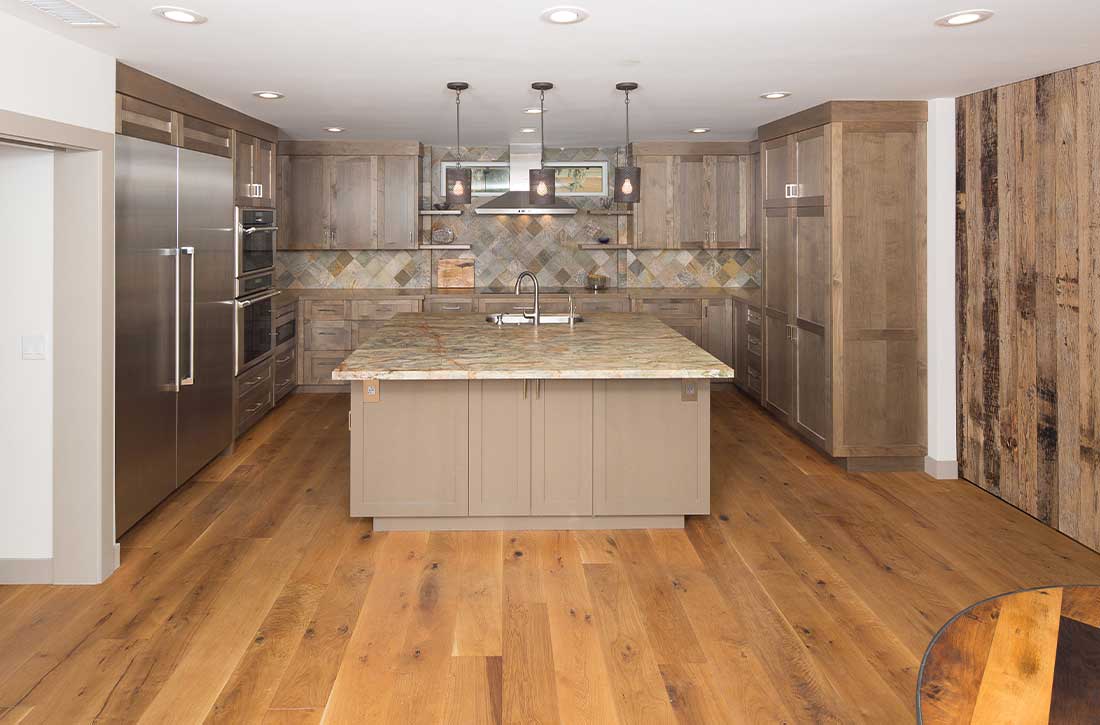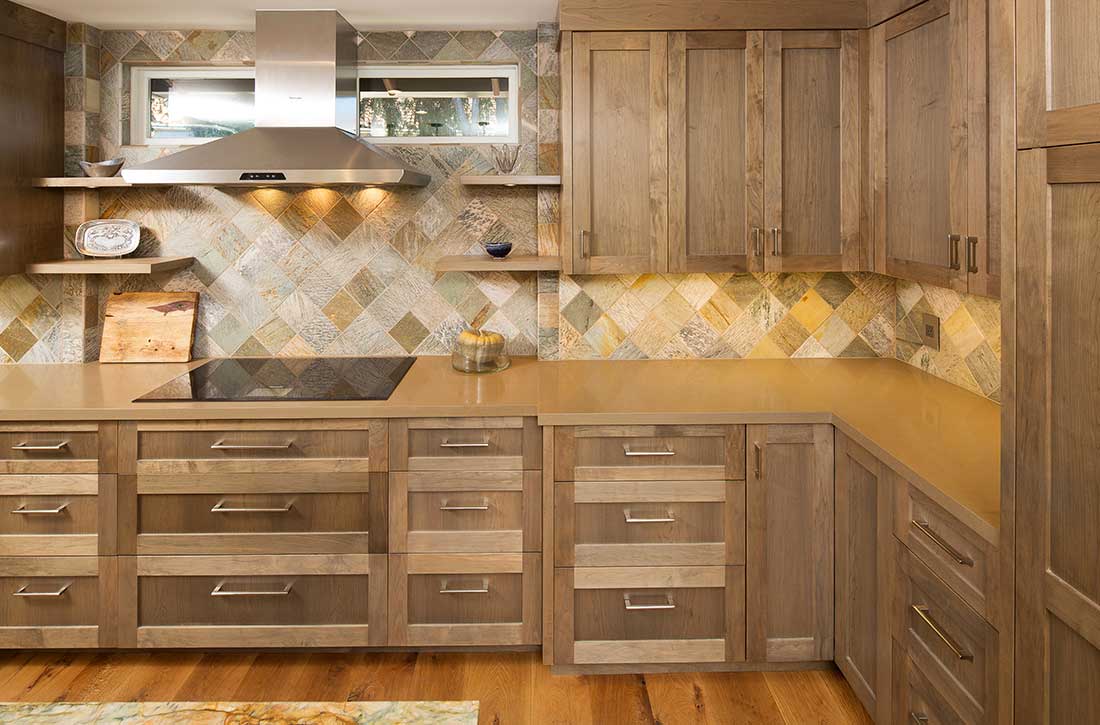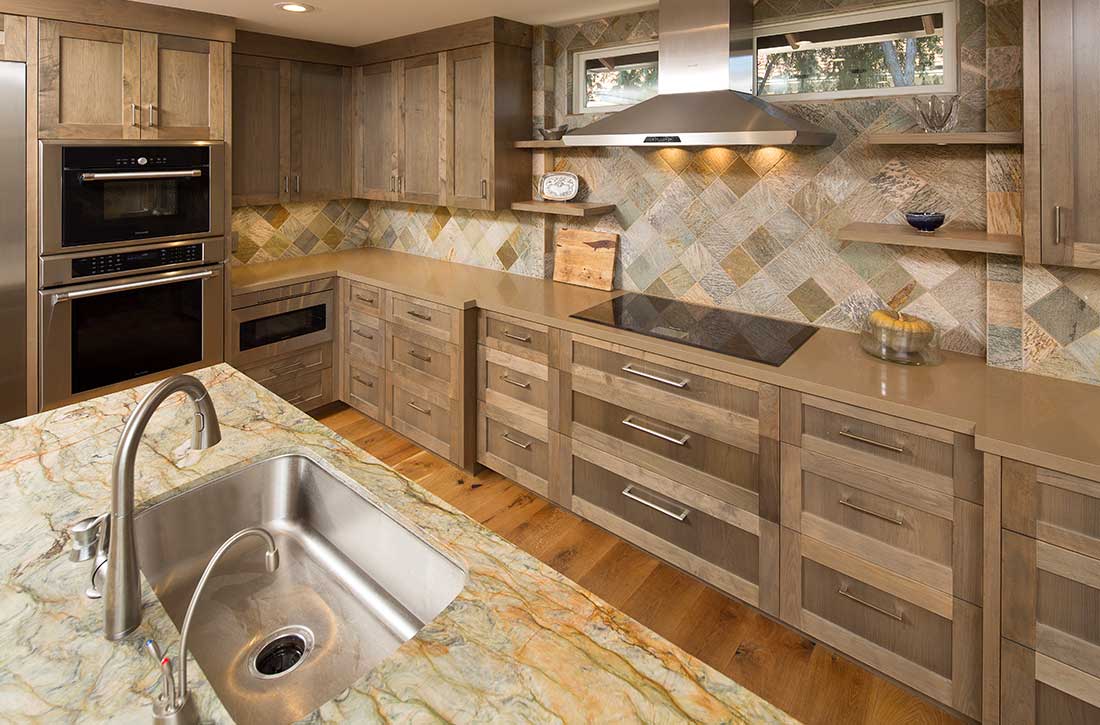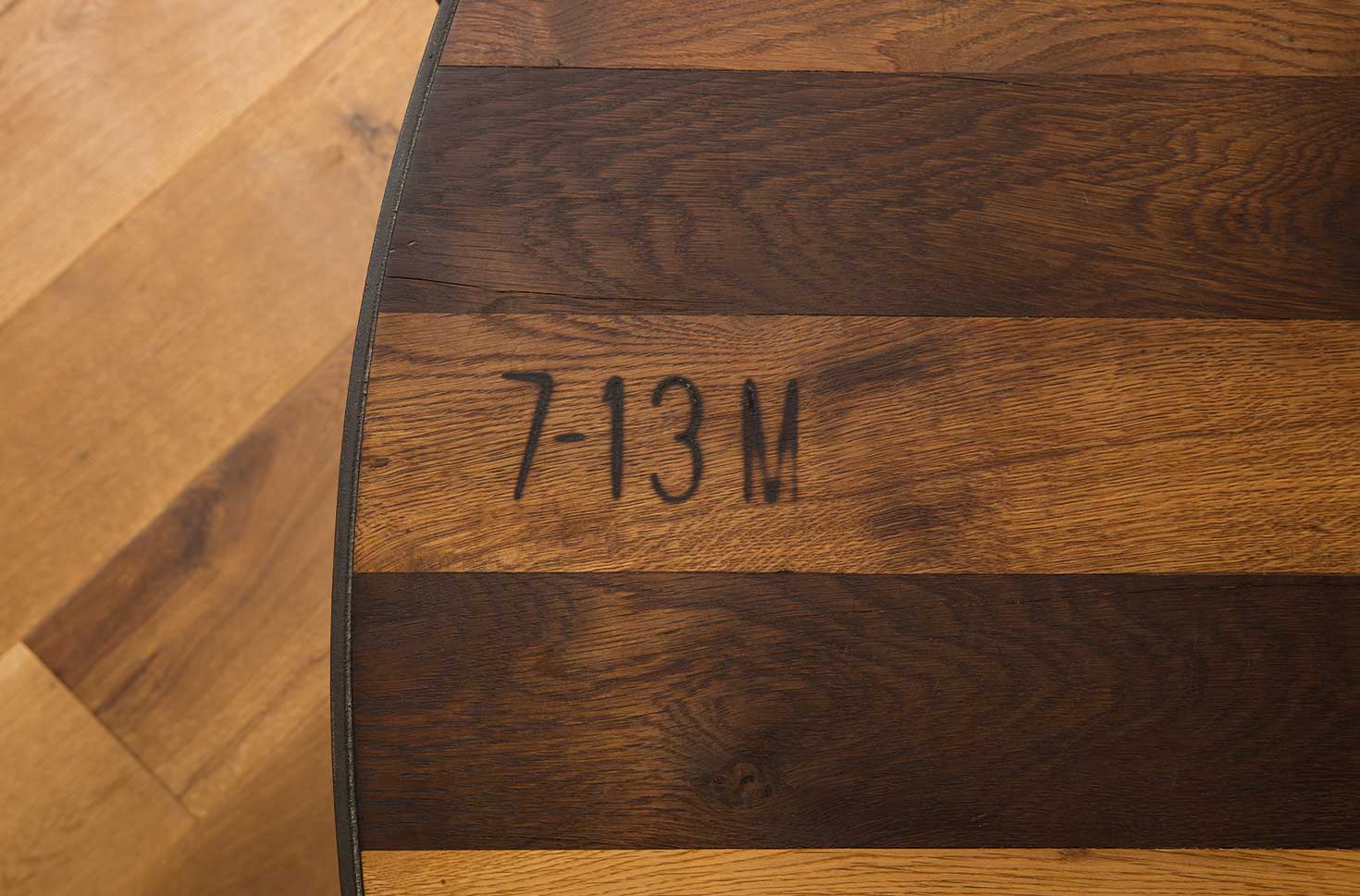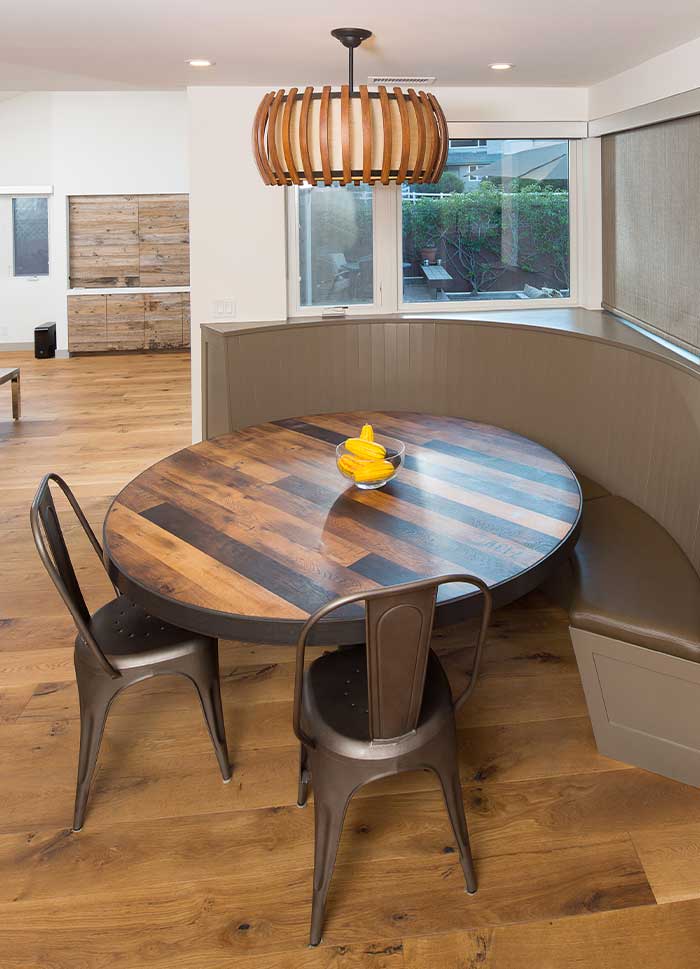 Dining table made with locally reclaimed wine staves and built around the nook bench area in the hub of the home.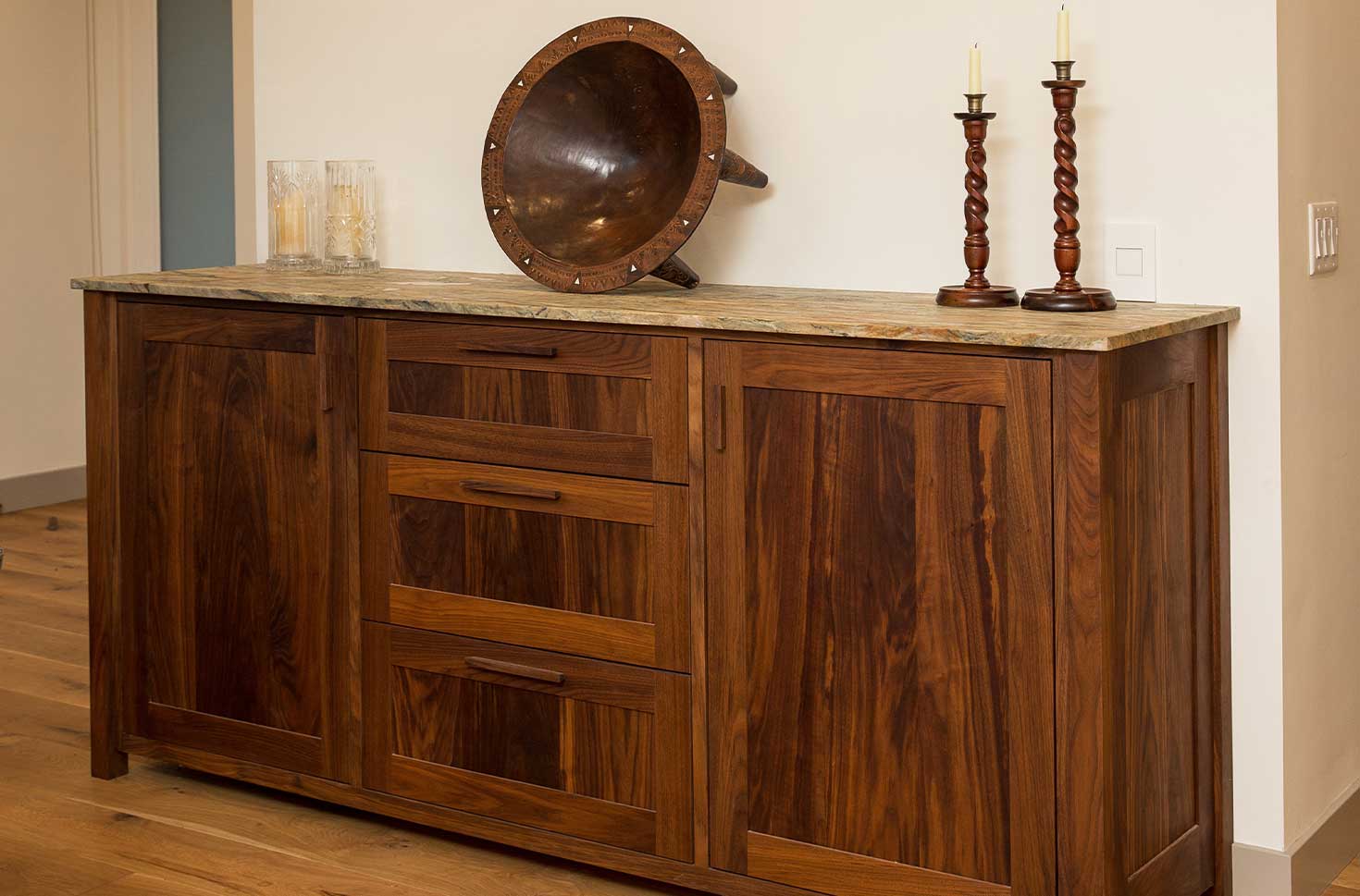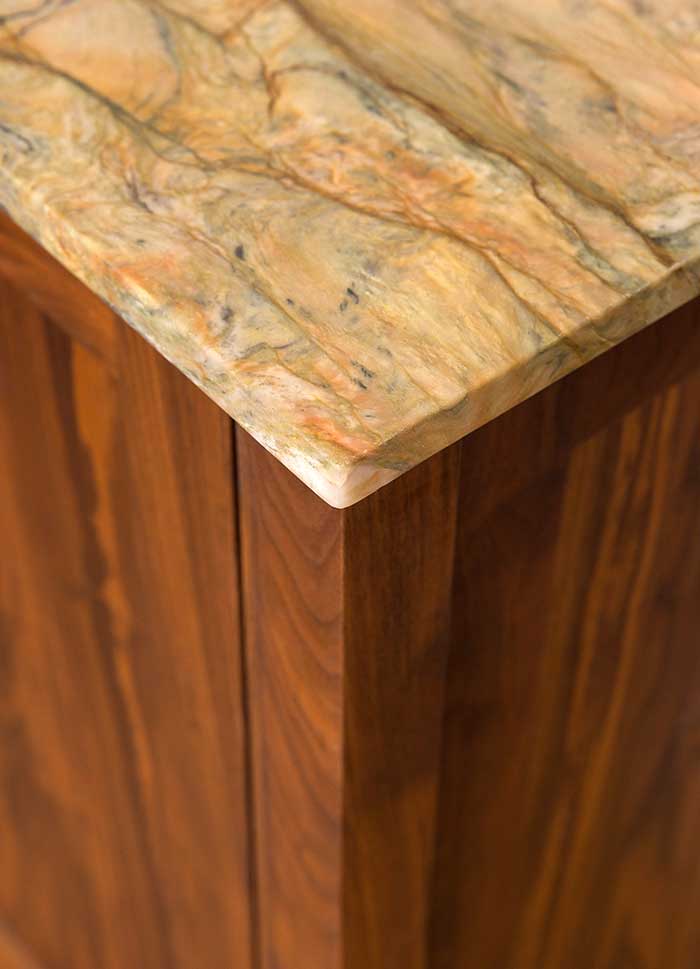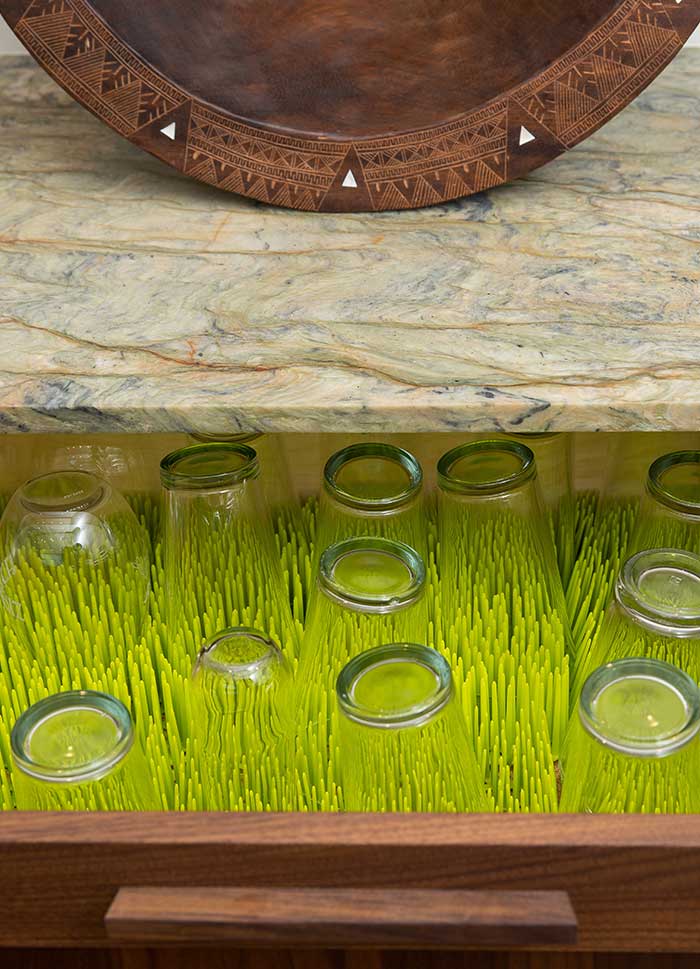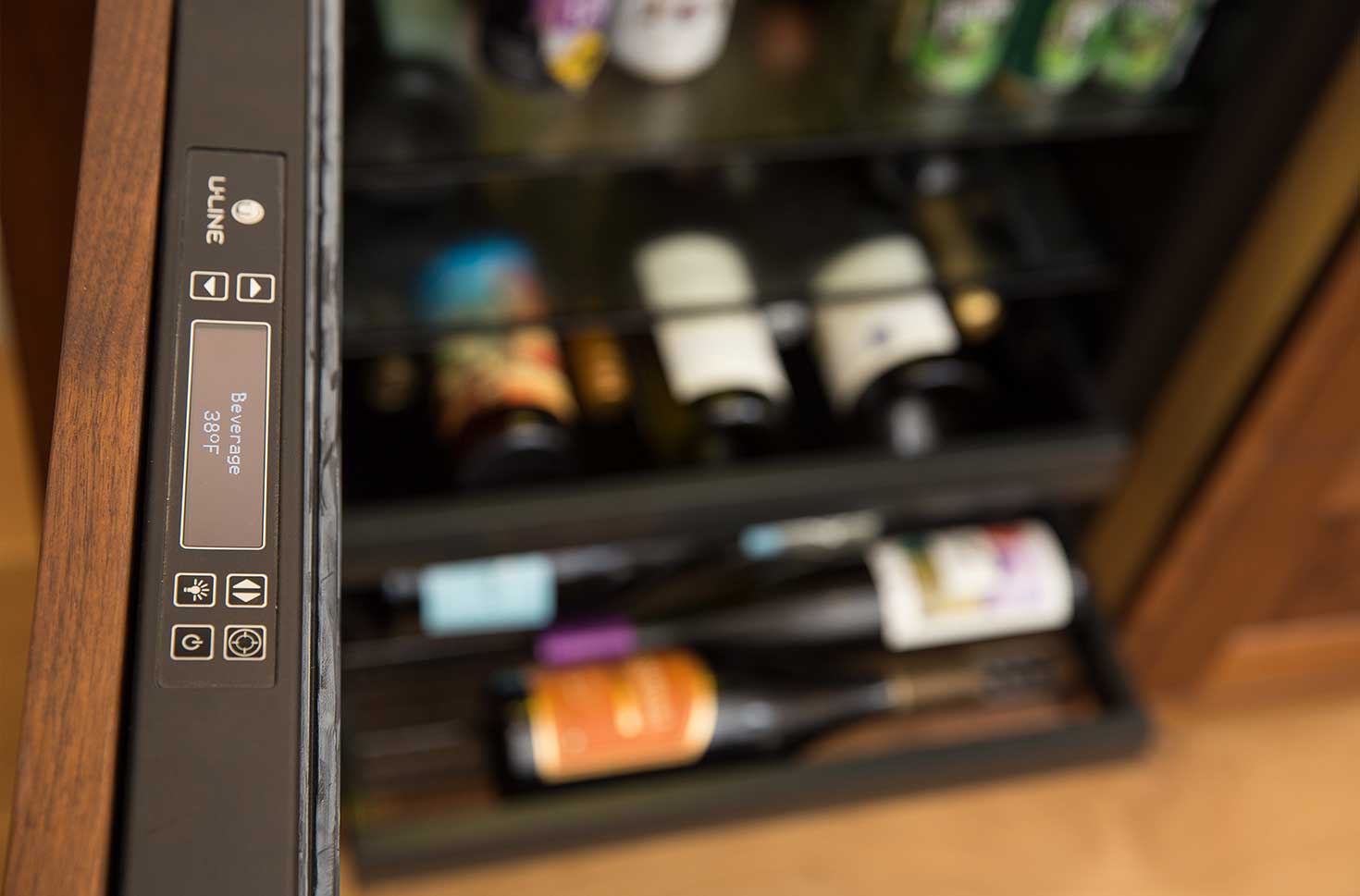 Bar with wine refrigerator and glass racks built partially into wall cavity. The integrated wine refrigerator serves as an inconspicuous host to many gatherings.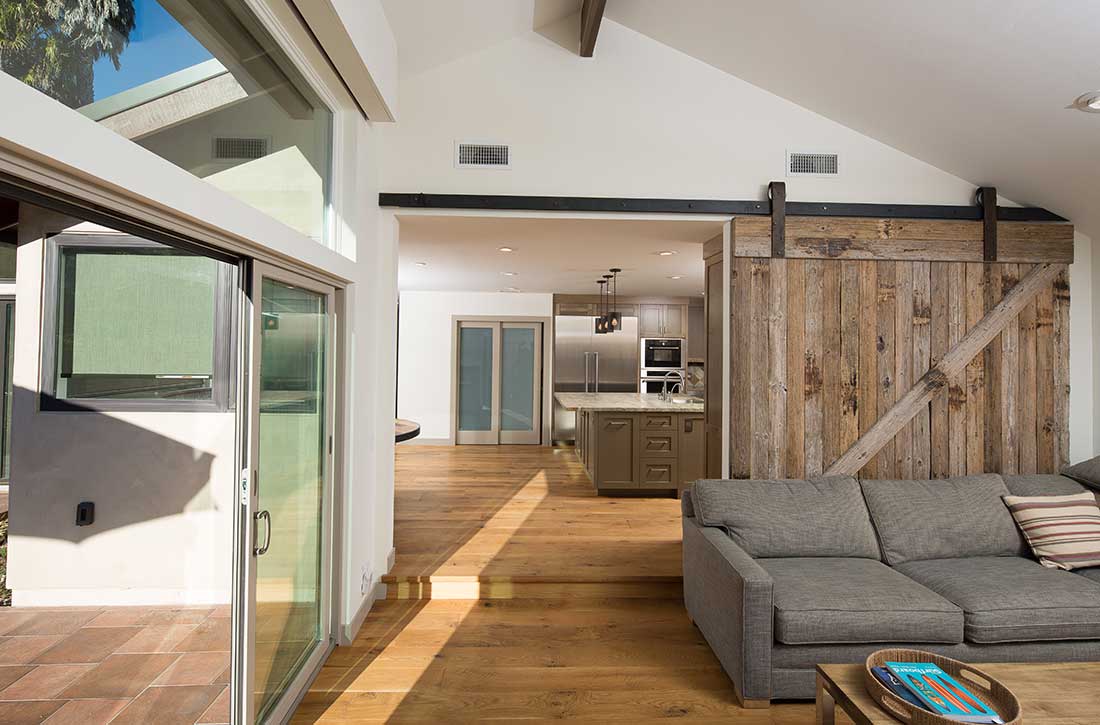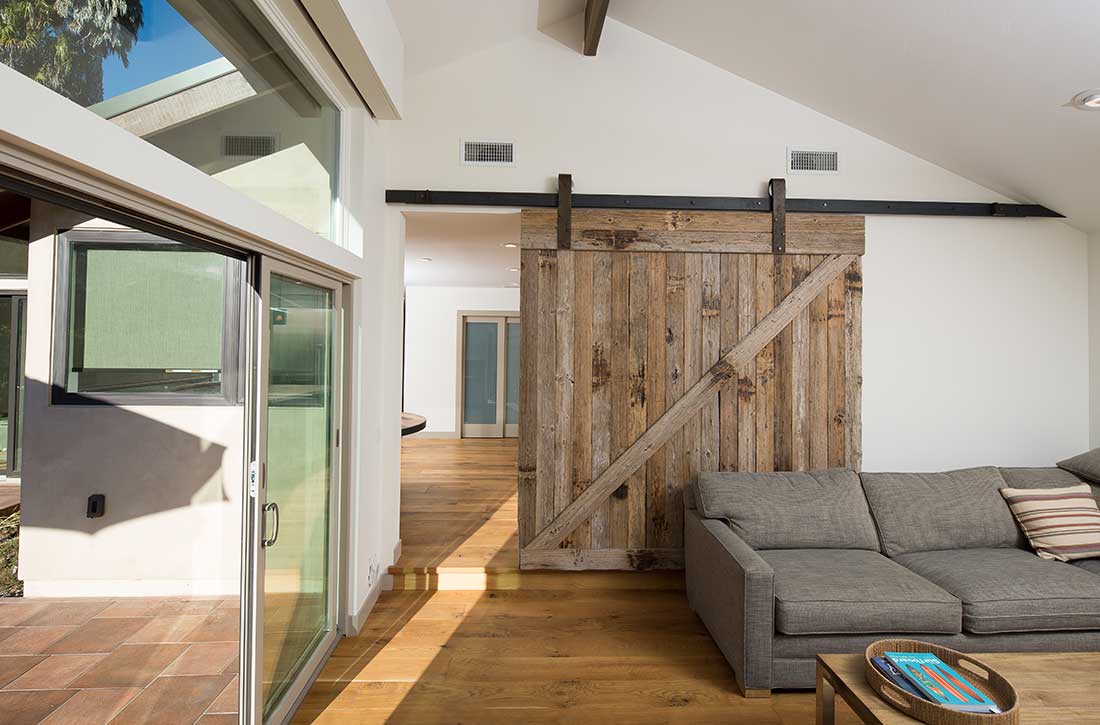 Barn door entry passageway ties the media room horse corral wood to the kitchen and the rest of the home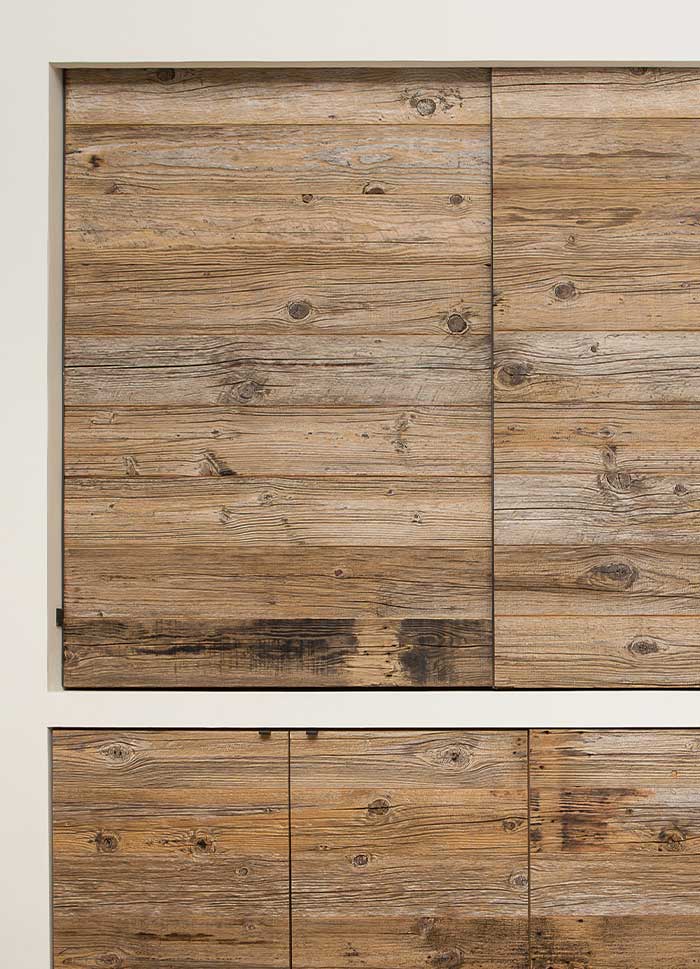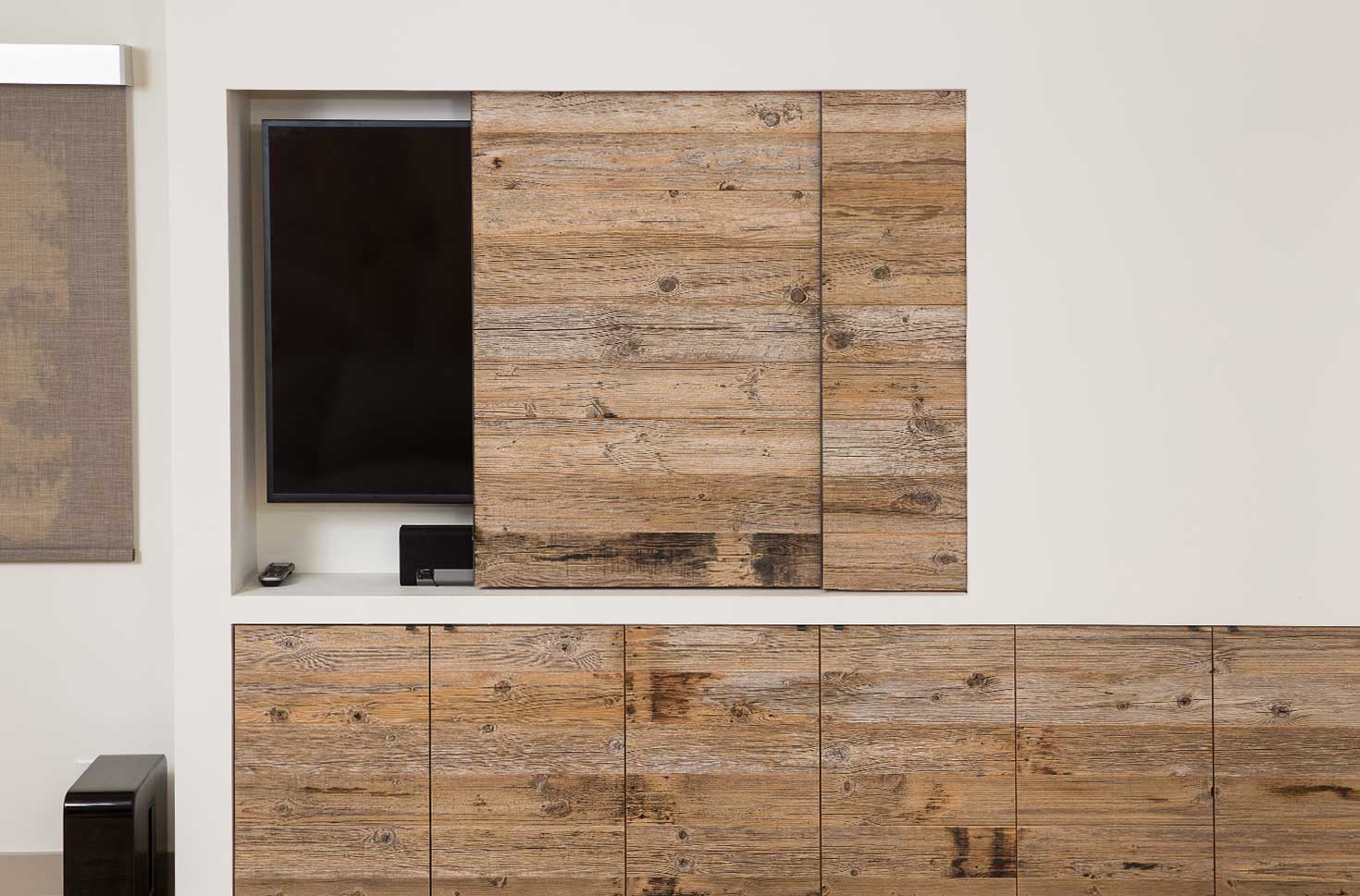 Media Room used reclaimed wood from a horse corral in Templeton for TV recessed in a built-in entertainment center.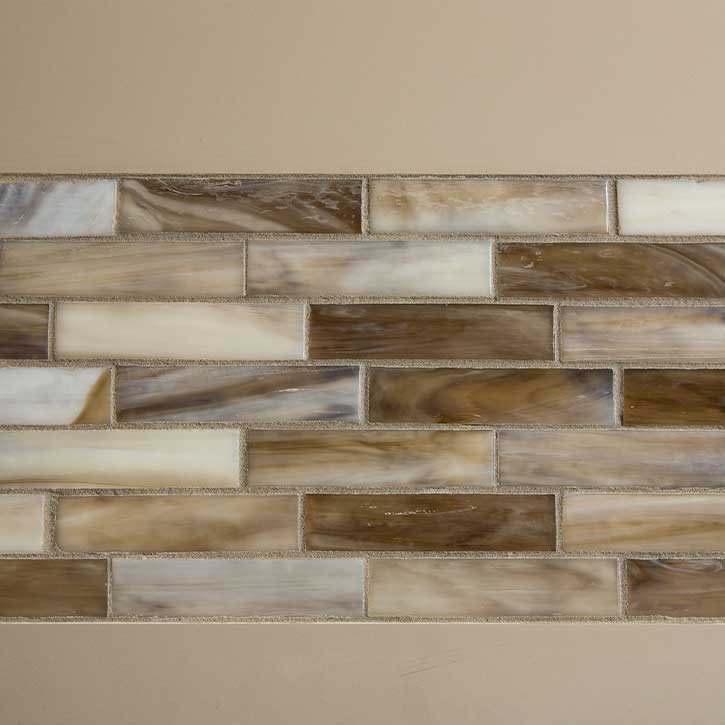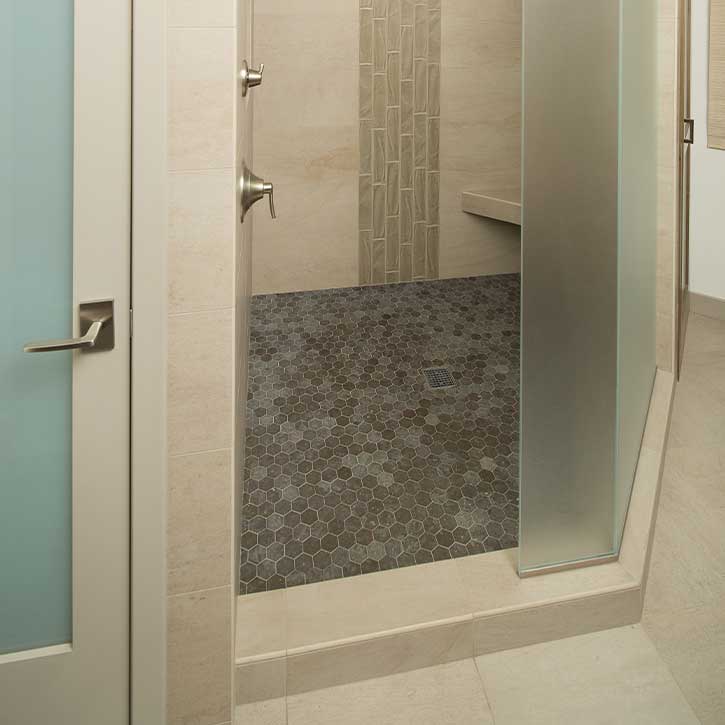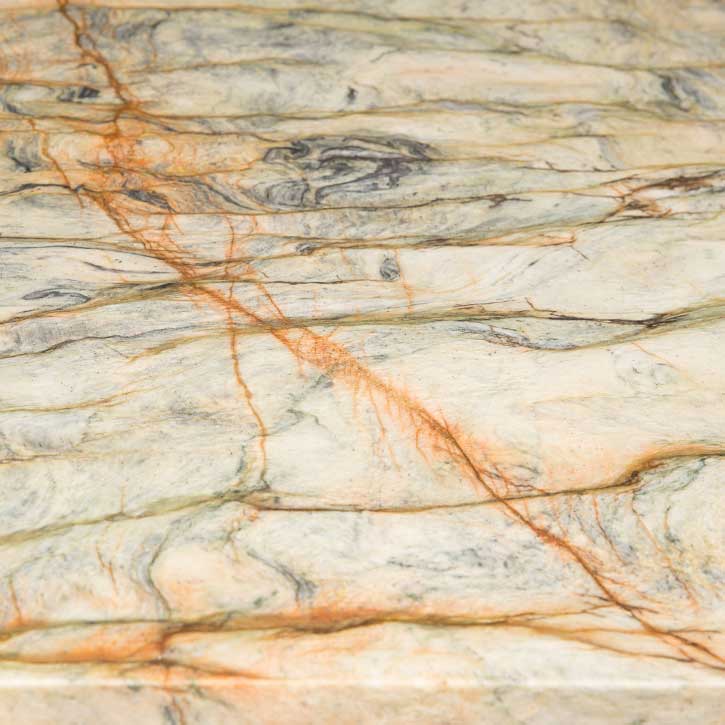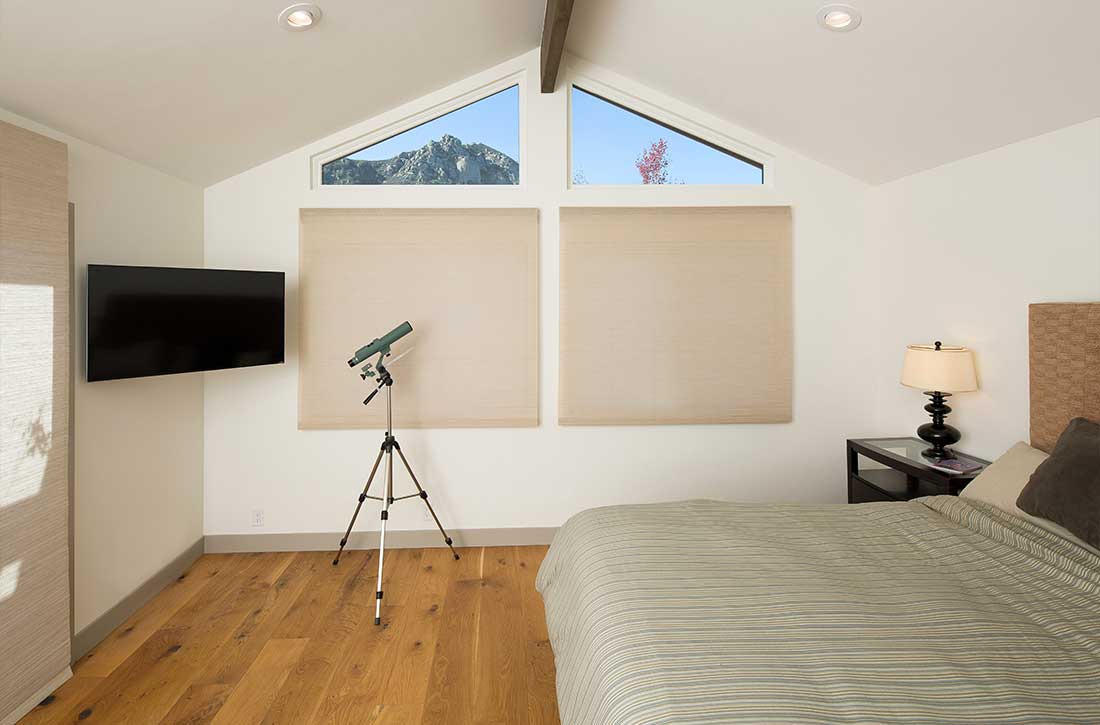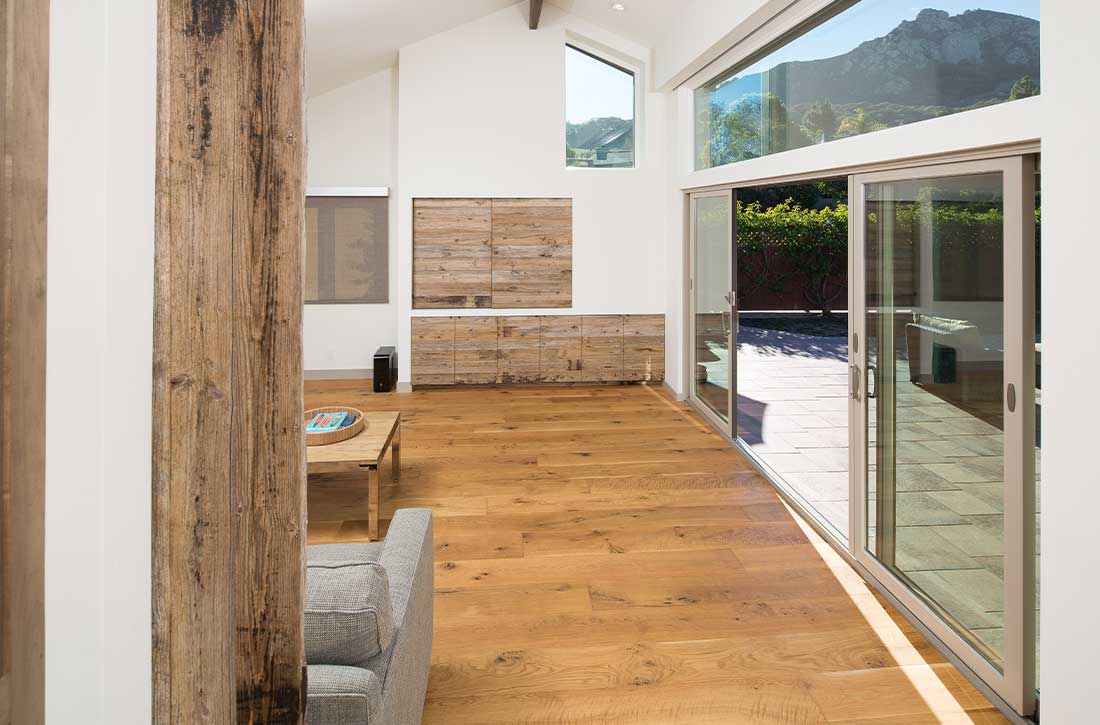 The home also radiates with warmth because of the flooring which is locally milled by Van Patten Flooring in Templeton, a 3 generation operation of 7/8 inch solid white oak with Rubio mono coat oil finish. Other interior amenities include the outdoor shower space and the garage storage by Elfa. The exterior of the home is a smooth hand trawled Santa Barbara finish. Standing seam metal roof is by Arron Mill Construction. All these elements not only updated a disjointed house but also meets the client's goal of creating a space that easily lends itself to gatherings for years to come.